All-weather training facilities available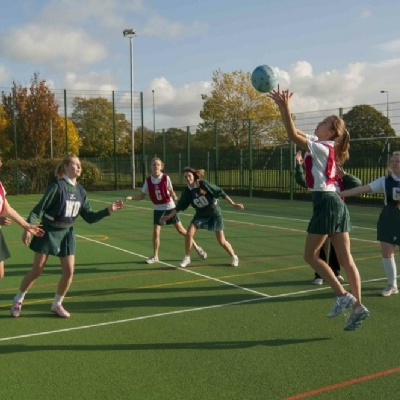 Do you need superb facilities for your Club/Team in Chester? We are taking Autumn bookings now.
Two excellent Tiger Turf EVO Pro synthetic grass pitches (approx 35m x 24.25m each) Or combined - one large pitch (48.5m x 35m).
Only £25 per hour per pitch.
Ideal for a wide range of sports including football, rugby, netball, basketball, general fitness etc.
Fully floodlit – appropriately equipped with line markings.
Separate discrete hard court area (approx 35m x 19.5m.
Prime-time weekday evening slots (5pm-9pm) still available.
Week-end booking possible. Daytime bookings during school holidays
Enquiries to either:
Steve Hancox (hancoxs@uptonhigh.co.uk) / phone 01244 981244
Julie Gerke (gerkej@uptonhigh.co.uk / phone 01244 981241