Good luck in your exams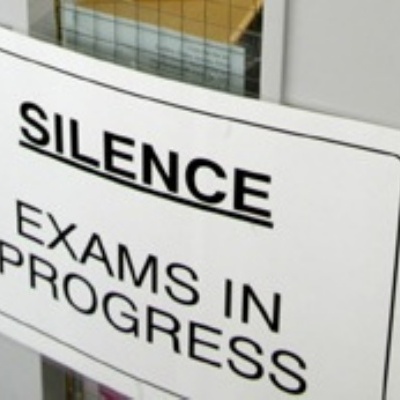 As we end this half term we are heading into one of our busiest exam times.
Goodbye & Good Luck!
As we end this half term we are heading into one of our busiest exam times. We have said our goodbyes to year 13 who are now completing their final exams, after all of their hard work and commitment spanning 14 years of education; what an achievement! I really enjoyed joining them at their Prom and seeing them all in their finery, a lovely occasion.
We are also saying goodbye to year 11 who have reached the end of Key Stage 4, and I look forward to welcoming many of them back in September when they join our Sixth Form. They too have been studying hard and also attending the many extra Exam Briefings provided by their teachers.
Year 12 are currently on study leave but will be back in June to start their A2 studies; they can't escape yet!
I would like to wish all of our year 11, 12 and 13 students the very best of luck with their exams; with continued perseverance, determination and effort I know they will succeed. I look forward to seeing them all on their results' days in August.
We are also preparing to host a wide range of partner primary school taster sessions and activities, as well as, of course, our new intake events and Open Evening. I am delighted that we will be welcoming a full complement of 280 youngsters into our year 7 from September!
During this half term we have had a lot of success across various subjects: in sport, including badminton, fencing and basketball; in music with such excellent exam results and in maths, in particular with the outstanding achievement of one of our Y11 students in the UK Maths' Challenge. All of these are covered in detail in this edition.
We have also held our annual art exhibitions to showcase the fabulous work produced by our GCSE and A level students. I never cease to be amazed by the creativity and originality of our students' work which is always of the highest standard. Congratulations to them all.
With best wishes for a very peaceful and safe half term holiday.