Merry Christmas!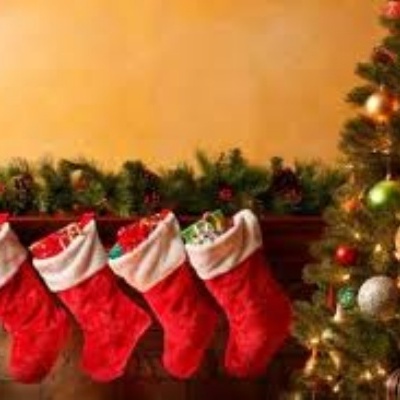 The Autumn term 2014 has been as busy, successful and eventful as ever.
The Autumn term 2014 has been as busy, successful and eventful as ever. Some of the highlights for me include celebrating our excellent examination results at our star-studded GCSE and A Level Awards' Evenings.
We were delighted to welcome back former UHS student, and Burnley goalie, Tom Heaton as our special guest, to present our GCSE awards and congratulate our former Year 11 students on their excellent achievements. This year, 81% of all our grades were at A*-C and 20% at grades A*and A, including 17 students who achieved 8 or more A* and A grades. Our valued added was also excellent, and many students made outstanding progress. Tom spoke inspiringly about his success both at school and in football and how his parents had kept on reminding him that, if he wanted to be successful, he had to make sacrifices. He couldn't go out partying every weekend because he had to train with Manchester United and, when he had to miss lessons to attend the MUFC Academy, he had to catch up on school work by studying late at night. And of course all of that sacrifice, the hard work and commitment paid off!
As I write we are looking forward with excitement to our A Level Awards evening, to celebrate some of the best results in Chester, which are above national averages yet again, with 54% of our results at A*-B grades. Our value added at both AS and A2 level are also significantly above average. Well done to all our students and I lookforward to celebrating with you on Thursday. We will be welcoming former student Greg Russell, two time BBC Folk Award winner, to present the certificates, ensuring the evening will be even more special.
Well done to all of the students, staff, parents and carers who made these outstanding results possible.
I would also like to take this opportunity to congratulate our new Year 7 students who have made an excellent start and had such a successful first term as Upton High School students. I am so proud of the way they havesettled in and look forward to working with them over the next 7 years.
Congratulations too must be extended to our Year 11 students, who have survived their mocks and who have shown great commitment and maturity in their attitude and application.
The hard work and dedication of our Music department has ensured that this year's Christmas celebrations have been a great success. At the annual concert we were treated to an eclectic mix of music, ranging fromRachmaninov to Lady Gaga, with traditional carols and yuletide songs in between – what an amazing experience!
May I wish you all a peaceful, happy and safe holiday and I look forward to an even more successful 2015!