A visit to Parliament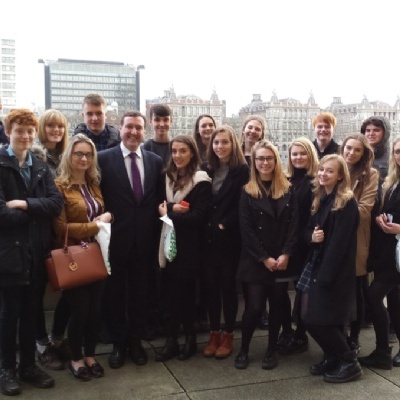 On Monday 7th December, the Year 12 Politics students visited both Houses of Parliament.
On Monday 7th December, the Year 12 Politics students visited the Houses of Parliament. After an early morning train journey from Chester, we travelled by Tube to Westminster. At 10.30 we were met in Westminster Hall by Chris Matheson, the Labour MP for Chester. Chris then joined us on our guided tour of the Houses of Parliament which included visiting both chambers, the Lords and Commons and the Queen's Robing Room, plus we had a guide to the voting system used in the House of Commons. Our tour guide Mike was very experienced and gave us a real insight into the history and the workings of Parliament. Chris Matheson joined us for lunch in the café and he told us some stories about the building that we hadn't heard on the guided tour.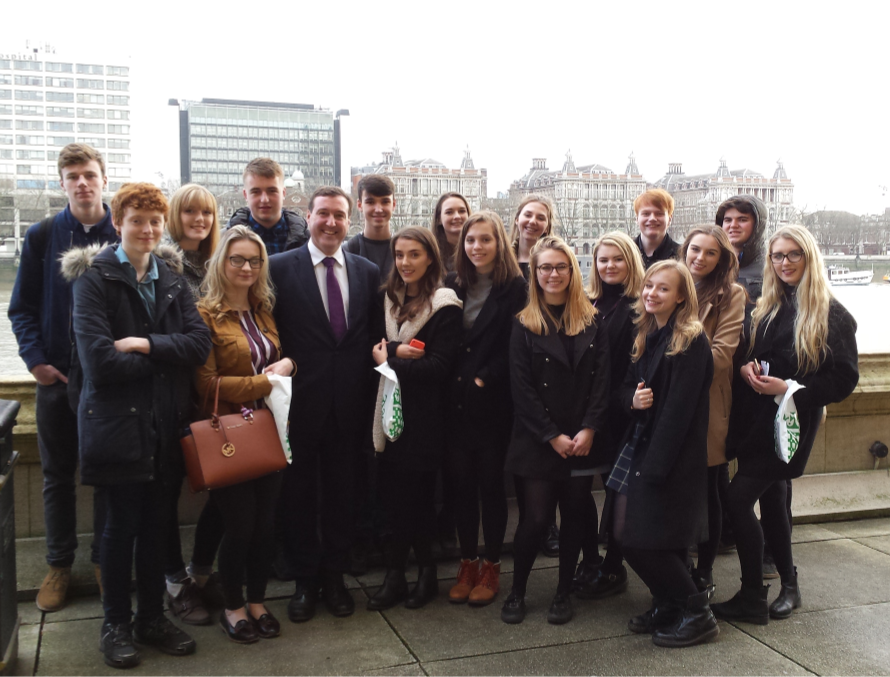 Next we were treated to a behind-the-scenes tour where Chris took us to the base of Big Ben and into Portcullis House where we bumped into the Deputy Leader of the Labour Party, Tom Watson. We also posed for a photograph on the House of Commons Terrace. We then had gallery tickets to watch a debate in the House of Commons so we said goodbye to Chris, who had been very generous with his time and we watched the Speaker's Procession as the speaker, John Bercow, arrived to oversee the day's debates. The debate we watched involved the Secretary of State for Work and Pensions, Iain Duncan-Smith, answering questions from the Opposition.
At the end of the day we met briefly with the Lord Speaker, Baroness D'Souza in her office. The Baroness remembered some of us from her recent visit to the school. We then watched a debate from the gallery in the House of Lords before making our way back to Euston on the Tube. The political celebrity-spotting continued on the Tube as Michael Portillo got on and sat near us.
The whole day was an amazing experience and it has given us all a unique insight into the functions of Parliament that we will always remember!
Juliana
Year 12