Lunchtime badminton tournaments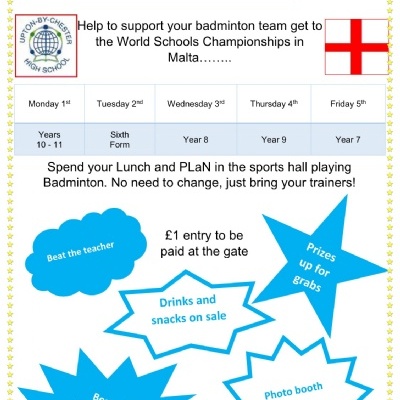 Students have the opportunity next week to take part in fun pay-to-play badminton tournaments to support our girls who are representing England at the World Championships.
Every lunchtime next week there will fun pay-to-play badminton tournaments (£1 entry fee) in the Sports Hall to raise funds for our girls representing England at the Badminton World Championships in March.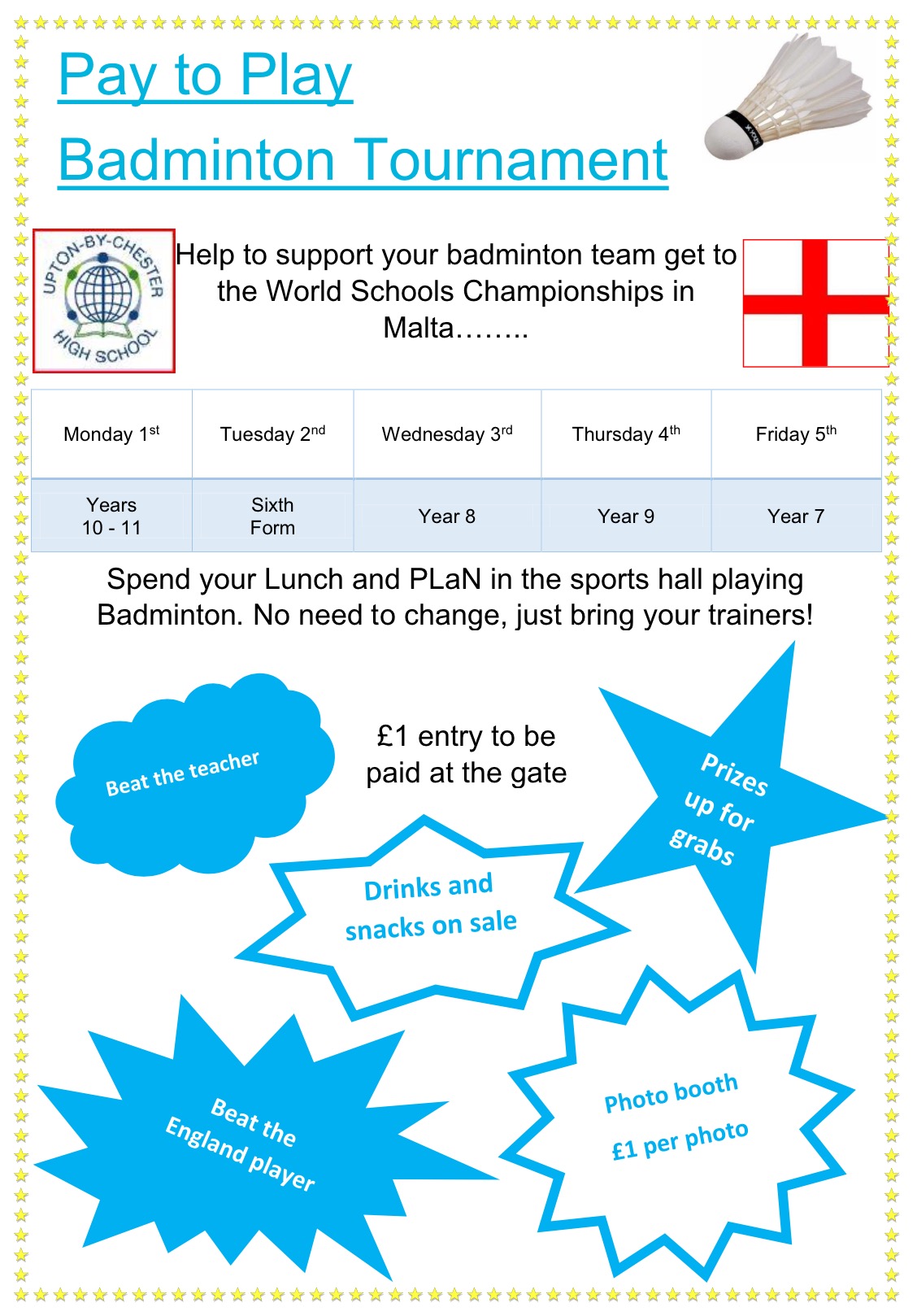 Students will be able to buy drinks and snacks in the sportshall and eat their lunch. There will be opportunities to:
beat the teacher
beat the England player
have a photo in the photo booth (£1 per photo)
win prizes
Students only need to bring trainers.