An Evening of Dance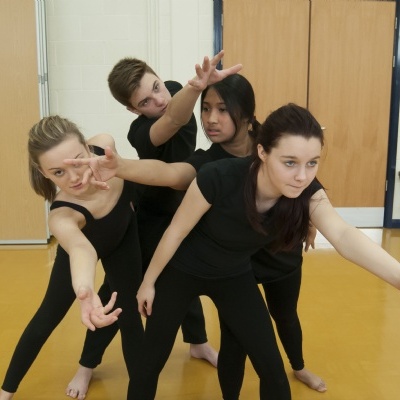 Join us on the 31st March for a fabulous showcase of GCSE Dance Work and a collection of other dance pieces.
Join us for an 'Evening of Dance' on Tuesday 31st March at 7pm.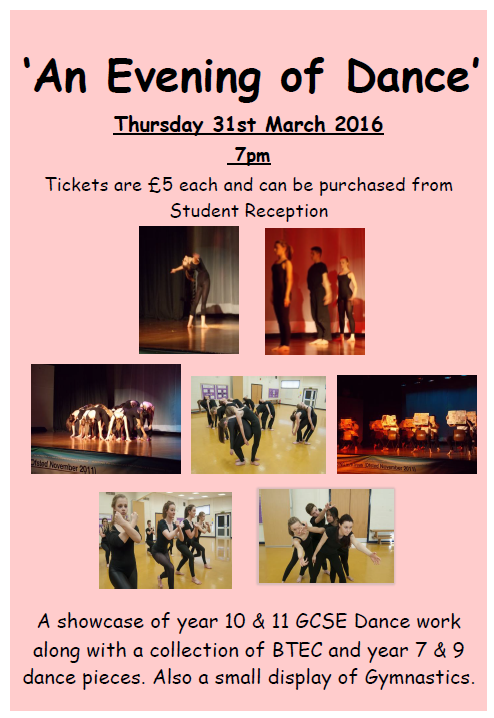 Tickets are available from Student Reception and cost just £5 for a showcase of Year 10 & 11 GCSE Dance work along with a collection of BTEC and Year 7 & 9 dance pieces. There will also be a small display of Gymnastics. We hope to you there.