Amazing achievement at the British Fencing Championships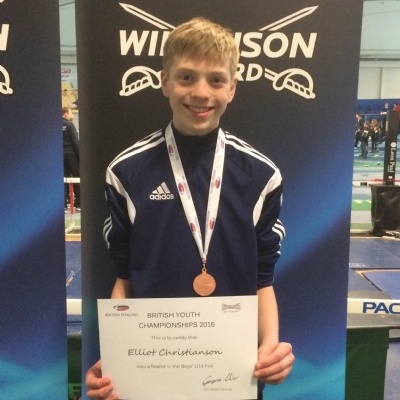 One of Year 9 pupils, Elliot, tasted success at the British Youth Fencing Championships last weekend.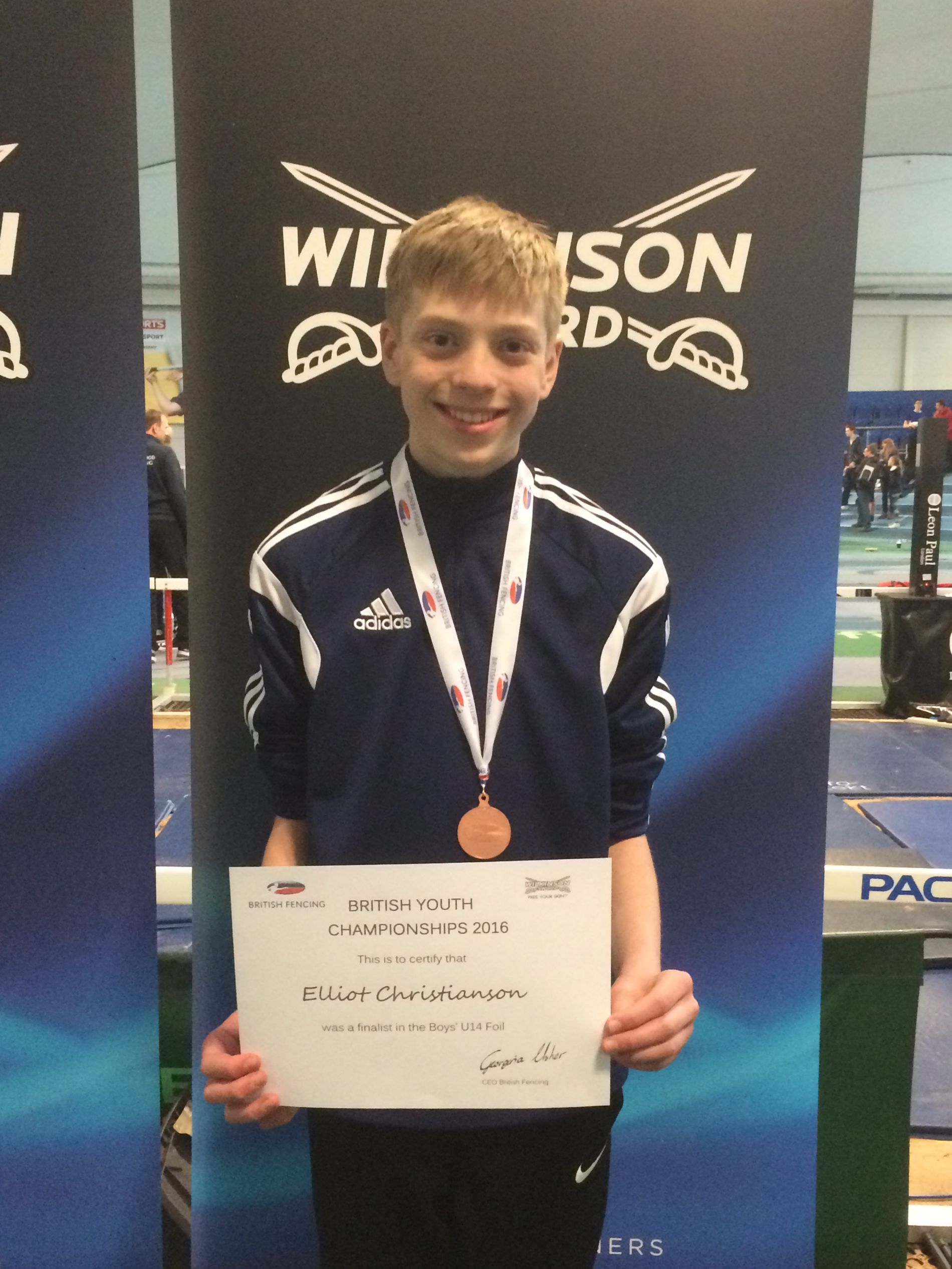 One of Year 9 pupils, Elliot, took part in the British Youth Fencing Championships that took place at the English Institute of Sport in Sheffield last weekend. He competed in U14 boys foil on Saturday, representing the North West which he qualified for in February.
There were 78 competitors. After the poules Elliot was ranked 25. This gave him a bye into the tableau of 64. His first DE (direct elimination round) was against a lad ranked 40. Elliot won 15-5 and progressed to the final 32. Next DE round he was up against a lad ranked 8th. Elliot won 15-9. Onward to the final 16 and a lad ranked 9th. A really close match, even all the way, but then at 12-12 Elliot took the last 3 points to win 15-12. He was now in the top 8. Everyone left now had stripes (national team members, except Elliot). There were spectators surrounding the pistes, it was so tense, an emotional roller coaster. In the quarter finals he faced a lad who had a fencing style he had not met before. He kept squatting down or charging with his head forward. A very unusual style. Elliot fought really well against him but unfortunately lost 10-15 but still a very commendable result and a great match to watch.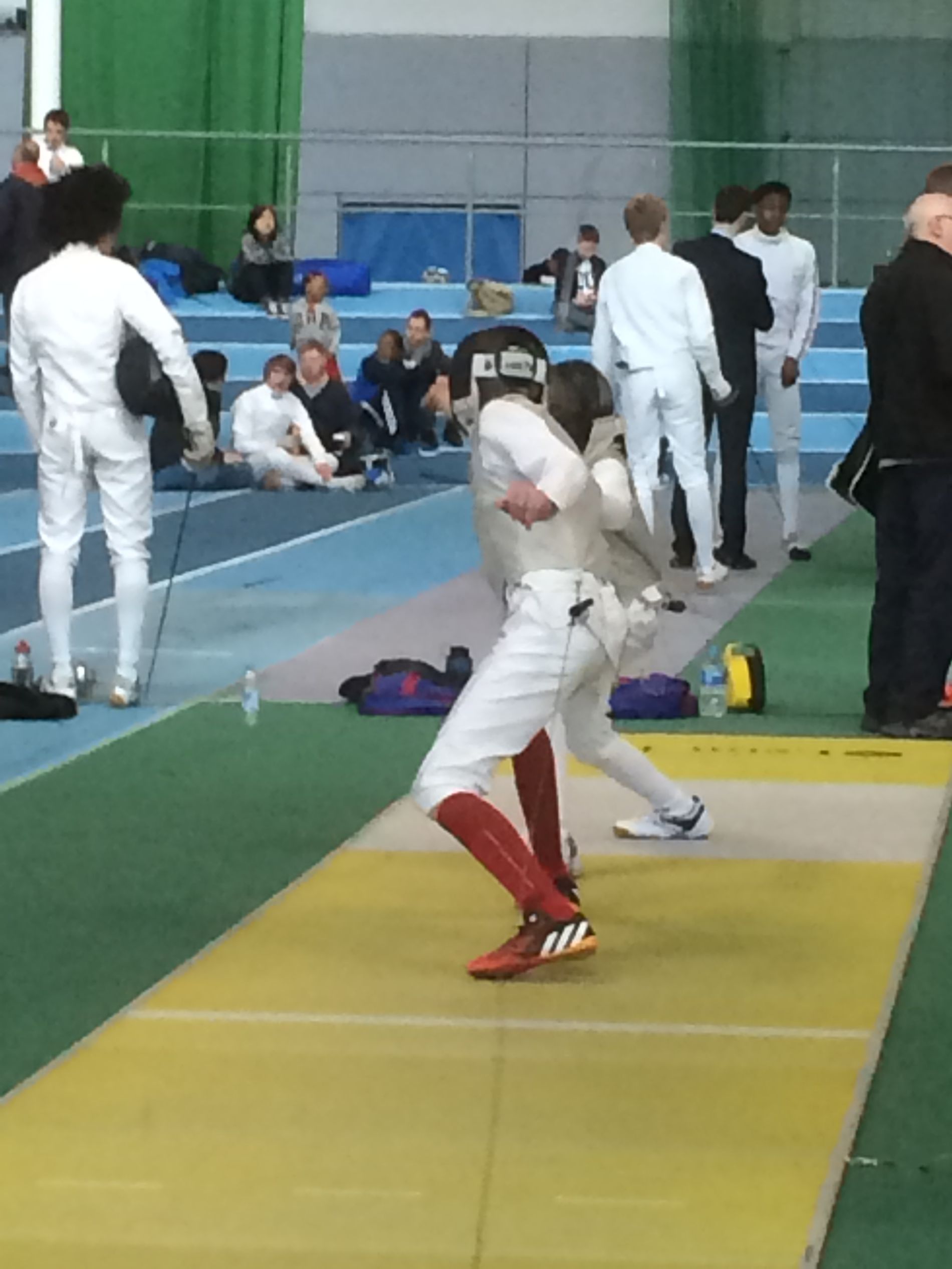 So overall Elliot finished 8th in the British Championships. An amazing achievement! Exhausting and bruising but anyone in the top 8 wins a medal for being a finalist and a certificate. They also automatically qualify for the championships next year!