Cyber Safety Project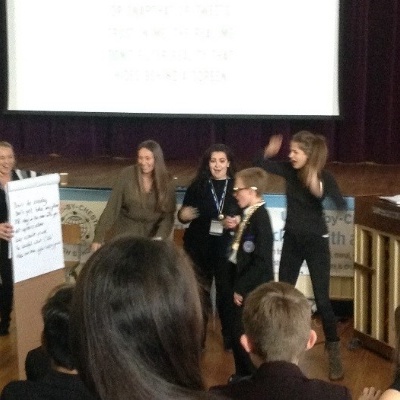 On the 22nd of April we collaborated with Chester University and Manchester Camerata to create and deliver performances and workshops related to cyber safety.
On the 22nd of April we welcomed students from Chester University and members from the Manchester Camerata (a professional and very well renowned orchestra based in Manchester). Collaboratively they created and delivered performances and workshops related to cyber safety.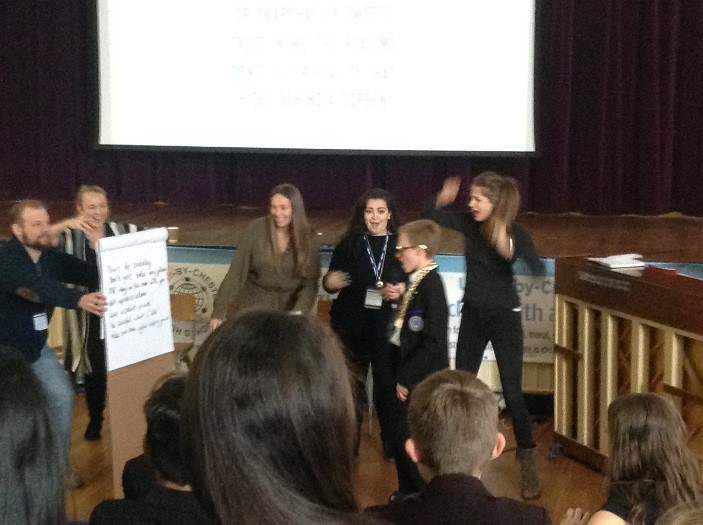 This project was specifically for KS3 students as this age group is becoming increasingly vulnerable to dangers around anonymity online. Two groups of 60 students watched a performance by Chester University Students and Manchester Camerata which was designed to raise awareness of issues such as social media and online gaming. This was then followed by workshops which the students took part and fully engaged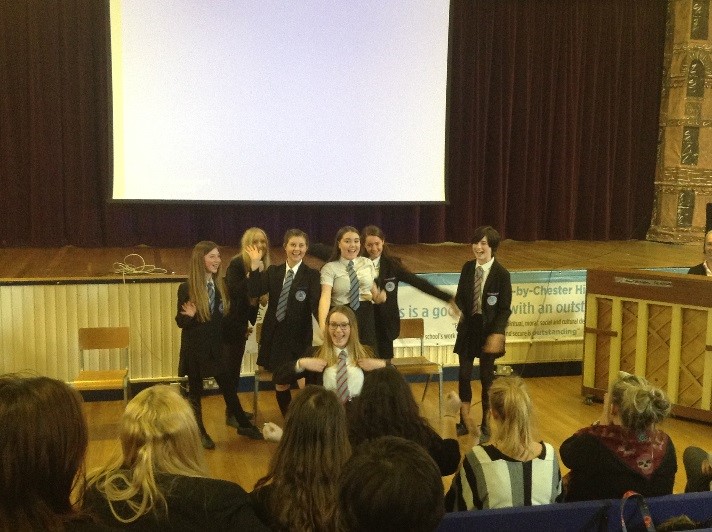 with, exploring the issues in more detail using music and drama.
The performances were videoed by a Manchester Camerata filmmaker and live streamed via YouTube to other High Schools. The workshop was also videoed. Pupils from other schools were able to interact and take part in discussions via an instant messenger facility.
Miss Stevenson
Music