Silver for our Chemists at Techniquest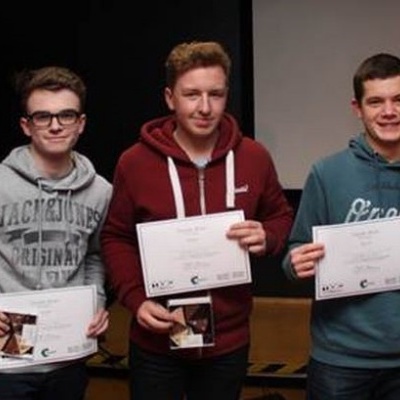 Three of our Sixth Form Chemistry pupils recently won Silver at a Chemistry Quiz Night.
Three of our Sixth Form Chemistry pupils recently won silver at Techniquest Glyndŵr during a chemistry quiz night at the science centre in Wrexham.
The free event was made possible through ChemNet funding from the Royal Society of Chemistry (RSC) and was open to high school and college students who are members of ChemNet, the support network supported by the RSC for students between 14 and 18 years old who are studying chemistry.
Forty students drawn from Upton-by-Chester High School, The Alun School in Mold, Ysgol Maes Garmon in Mold and students from Coleg Cambria took part in the event which included hands on time with the various interactive science exhibits at Techniquest Glyndŵr.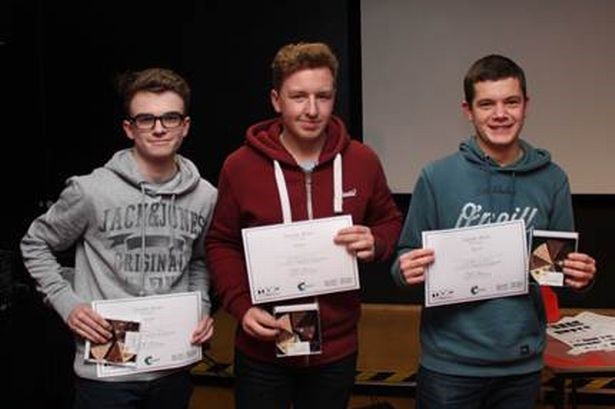 The evening also included three chemistry related presentations from practicing chemists describing their experiences in their careers.
The main attraction for the evening was the quiz night session where the students competed in teams to answer chemistry related questions set by quizmaster Andy Rees, a teacher at the Alun School.
Pizzas provided during a break in the quiz, provided welcome sustenance for the collective brain power at the event.
Scott, Harry and Aaron from Upton High were in the second placed team in the quiz and they were each presented with certificates and special prizes of presentation chocolates from Aballu Chocolatier of Rossett by Scot Owen, Education Manager at Techniquest Glyndŵr, in a ceremony at the end of the evening.
Scot said: "It was really exciting to see so many young and enthusiastic chemistry students enjoying an informal evening of chemical fun. This event is now becoming a regular annual fixture with an evening of chemistry talks and a quiz; the students seem to really have fun and they are a credit to their schools and colleges."