Ms Tobias shines at World Rowing Championships
Ms Tobias (Head of Year 11) recently competed at the World Rowing Championships in Slovenia.
Ms Tobias (Head of Year 11) recently competed at the World Rowing Championships in Slovenia. She very kindly provided the following report from the event.
"The World Rowing Masters Regatta is held annually and moves from country to country each year. It is open to rowers 27 years of age and older. Rowers race in age categories starting at 'A' for those with a minimum age of 27. The categories continue through to 'K' for crews with an average age of 85 or more.
This year the World Rowing Masters Championships was held on Lake Bled, Slovenia. It had a record number of entries from all over the world, with over 4,700 athletes being registered, 1000 boats being used and 900 races taking place!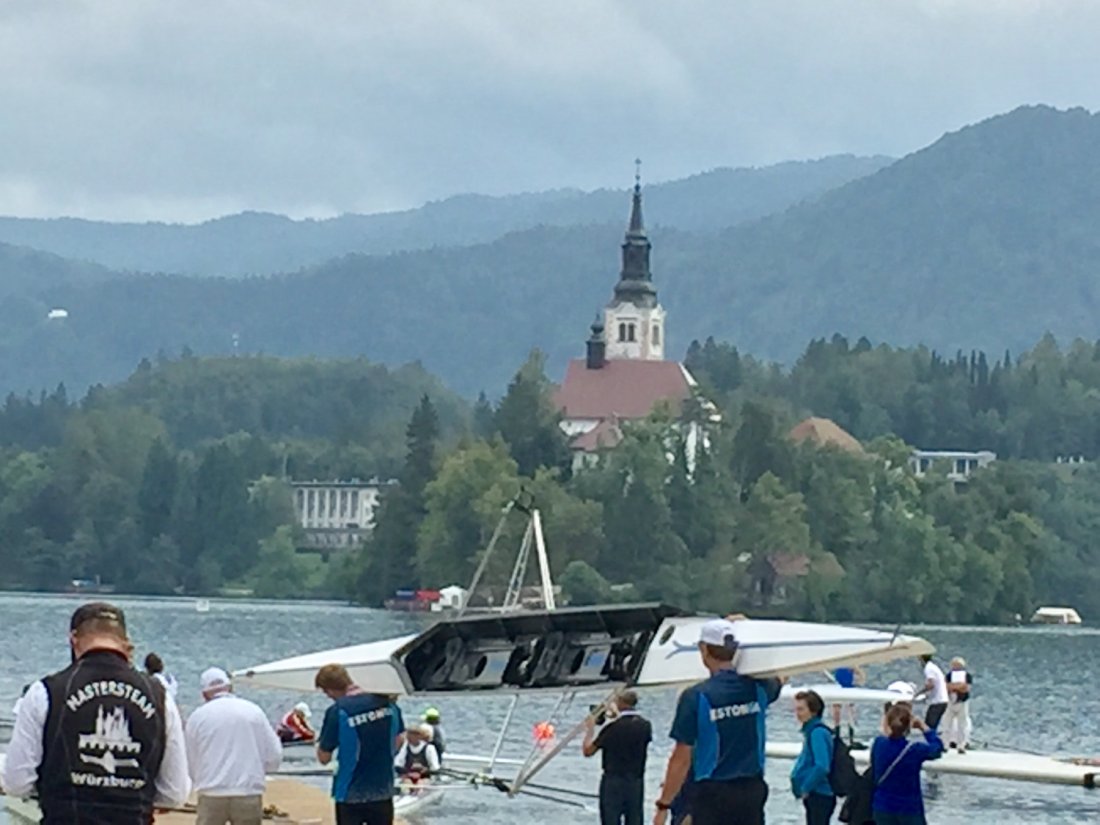 Bled has hosted many rowing events in the past, including the World Rowing Championships (FISA) in 1966, 1979, 1989 and 2011. Bled also hosted the World Rowing Cup in 2010 and 2015 to name but a few. So it felt both exciting and overwhelming to be competing on a lake that great athletes have also competed on.
Preparation for this prestigious event started back in November 2016, when myself and three other members of Grosvenor Rowing Club decided that we would set our sights on the World Rowing Masters Championships. We would be racing in a quad, a boat for four people who propel the boat by sculling with two oars, one in each hand.
The full crew arrived in Bled on Thursday 7th Sept, in preparation for our first race on Friday. On arrival at the 'rowing village', the atmosphere was incredible, with former Olympians and thousands of athletes from all over the world competing at this fabulous location.
Our first race on the 1000m course, was on Friday 8th. We went out on the lake an hour before the race, to warm up and practice our start. This gave us the opportunity to settle our nerves and get used to the conditions on the lake.
Our first race went well, coming fourth ahead of Germany, Norway and Switzerland. However, we knew that this was not our best and that we could perform better and deliver a great deal more.
Saturday was the D quad final. We knew that this would be a tough race, as we had seen our opposition the previous day and had already competed against one of the crews. However, we felt strong and confident and knew we were in a strong position.
An hour before the final, we proceeded to the lake and took to the water. The conditions had become 'choppy' as the wind picked up and blew across the lake. This made steering a little tricky, but we knew that all crews would be experiencing the same issues.
We attached ourselves to start line and waited, poised, ready for the Marshal's "GO!" we were off!
By 500m we had everything to play for, we were neck and neck with France and Germany, Denmark were marginally ahead. With the last 250m to go, I called for our final push to the finish line. As we flew over the finish the 'pips' sounded consecutively, one after the other, we were unsure who had silver or bronze? Unfortunately, we missed 3rd place by a 10th of a second.
Despite not returning with a medal, the experience of competing at the World Championships was truly fabulous and one that I will cherish well into my old age!"