A stunning set of GCSE results
Headteacher Mrs Paula Dixon is delighted to announce that this year's GCSE results are amongst the best the school has ever had.
Despite the increased rigour of the new exam specifications and major changes to the grading system, the results at Upton are excellent. 84% of our students have gained a grade 4 or above in Maths, 82% in English and 89% in Science. Under the new grading system a 4 is equivalent to the old grade C, grades 7-8 are the same as the old A*-A and the new top Grade 9 is higher than the old grade A* and therefore even harder to achieve.
Nationally, only the top 2-3% of all results are graded as a 9 but here at Upton that figure is 5%!
There have also been some wonderful results from all of our students which make us feel extremely proud.
Some individual notable successes are:-
Rhona Cook – 6 grade 9; 3 grade 8; 1 grade 7
Amy McDermott - 6 grade 9; 2 grade 8; 1 A*
Lewis Wilkinson – 6 grade 9; 1 grade 8; 1 A*; 1 grade 6
Mia Nelson – 6 grade 9; 1 grade 8; 1 grade 7; 1A*
Eve Dixon – 5 grade 9; 2 grade 8; 1 grade 7; 1 A*; 1 Level 2 Distinction
Bethan Rhoden – 5 grade 9; 3 grade 7; 1 Level 2 Distinction
Tom Ashcroft – 4 grade 9; 3 grade 8; 1 grade A; 1 grade 6
Amy Batchelor – 4 grade 9; 3 grade 8; 2 grade 7; 1 Level 2 Distinction
Joshua Beggs – 3 grade 9; 3 grade 8; 1 Level 2 Distinction; 1 grade 6
Au Vy – 3 grade 9; 2 grade 8; 1 grade 7; 1 grade 5; 1A*; 1A
Sasha Ravetz – 3 grade 9; 2 grade 8; 2 grade 7; 1 Level 2 Distinction
Bella Lopez-Randall – 3 grade 9; 2 grade 8; 1 grade 7; 1 grade 6; 1 Level 2 Distinction; 1 Level 2 Merit
Eleisha Grimshaw – 3 grade 9; 3 grade 8; 2 grade 6; 1 Level 2 Distinction
Liam Lowe – 1 grade 9; 3 grade 8; 3 grade 7; 1 grade A; 1 grade 6
Rebecca Sherriff – 1 grade 9; 3 grade 8; 3 grade 7; 1 grade 6; 1 grade B
Lucy Greenwood – 2 grade 9; 2 grade 8; 3 grade 7; 1 grade 6; 1 grade A
Isabelle Antrobus – 2 grade 8; 5 grade 7; 1 grade 6; 1 Level 2 Distinction
Megan Brocklehurst – 2 grade 8; 3 grade 7; 1 grade 6; 2 grade A; 1 Level 2 Distinction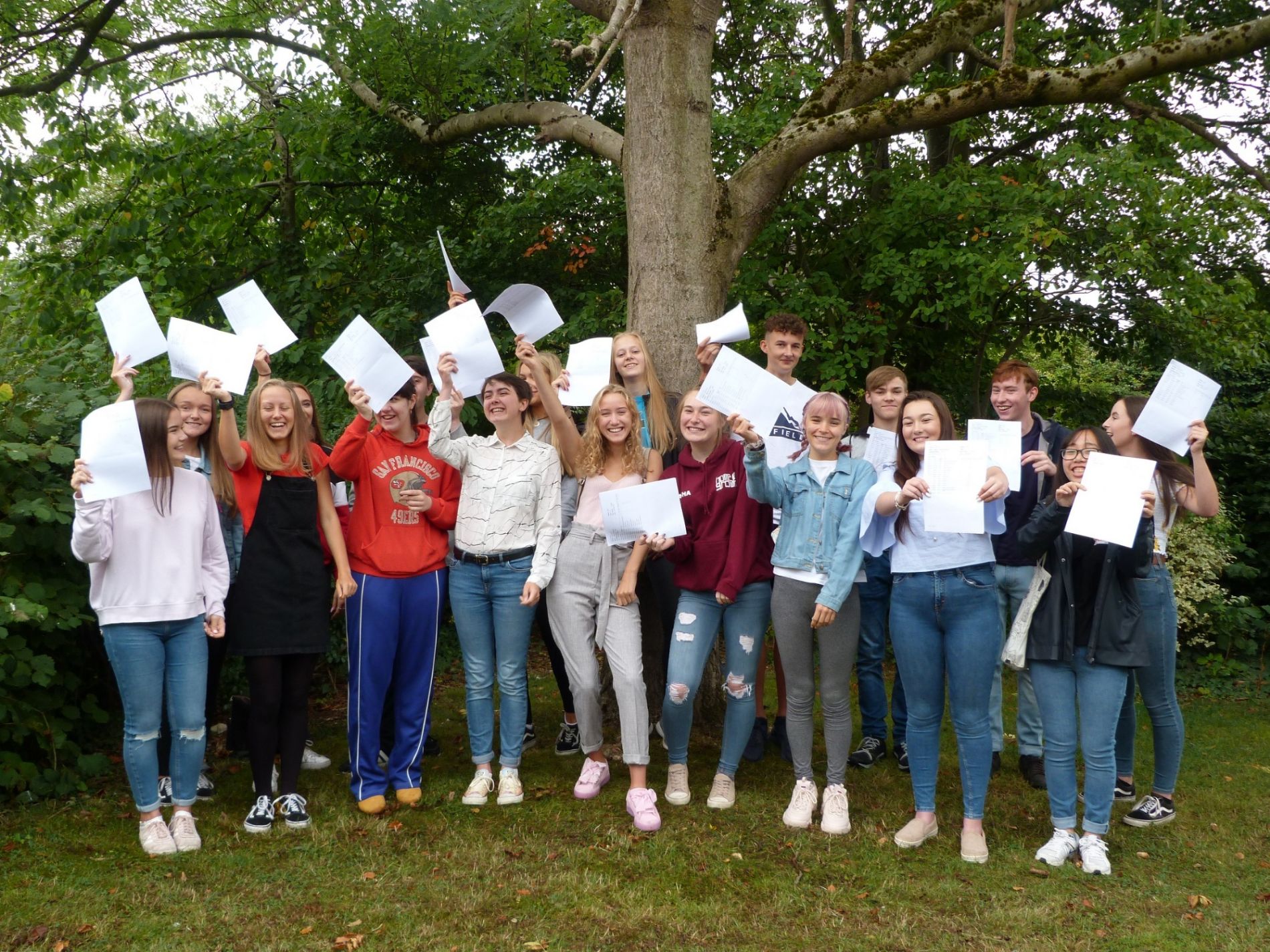 'I am absolutely thrilled with these results' said Mrs Dixon. 'Our students have done extremely well, in spite of the changes to the exam system which have been very challenging. Thanks to their hard work, the outstanding commitment of our superb staff and the excellent support from parents and carers our students' results are way above both national and local averages. These are results of which we should all be extremely proud!'