Recipients of the Head of Science Award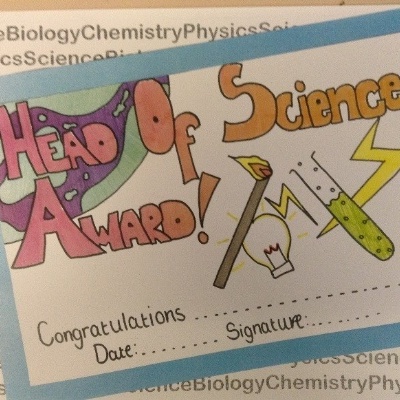 The latest receipients of this highly sought after award have been announced.
Congratulations to the following pupils who have received the extremely sought after Head of Science Award.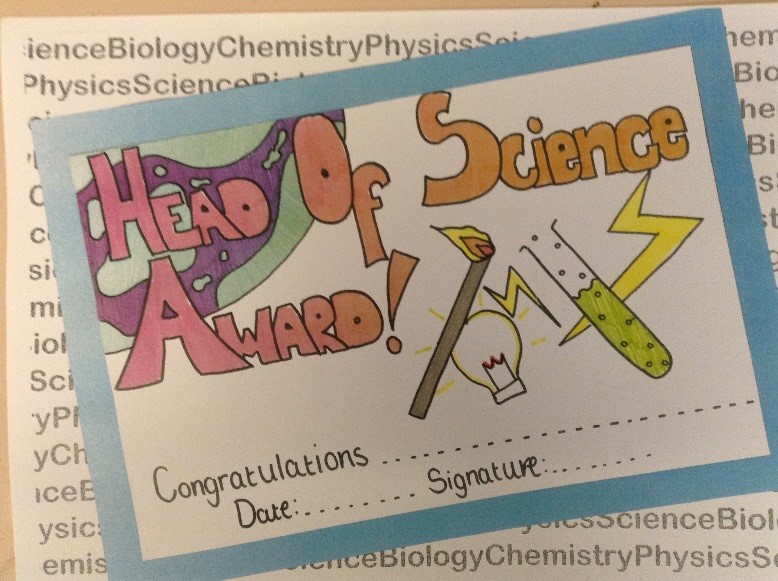 Keira Alderson 11X1YU
George Coulthard 10X2ME
Rachel Ferguson 11X2WO
Matthew Clough 9Y2WO
Jack Rowlands 11Y2MA
Olivia Aylward 9X4WO
Eimeren Dizon 9X4WO
Nate Green 11Y4WO
Well done to all for what is a fantastic achievement.
Pupils are nominated based on their outstanding effort and or contribution to the school. Receipients will be announced every half term.