Hexagonal quilting challenge for 6th Form Textiles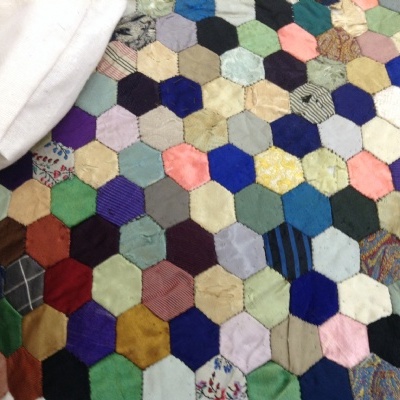 Our students had a visit from a quilting expert and took on the challenge of hexagonal quilting.
Helen Lloyd, a representative from section 13 of the British Isles Young Quilters Guild, visited our 6th Form Textiles students recently to talk about Quilting.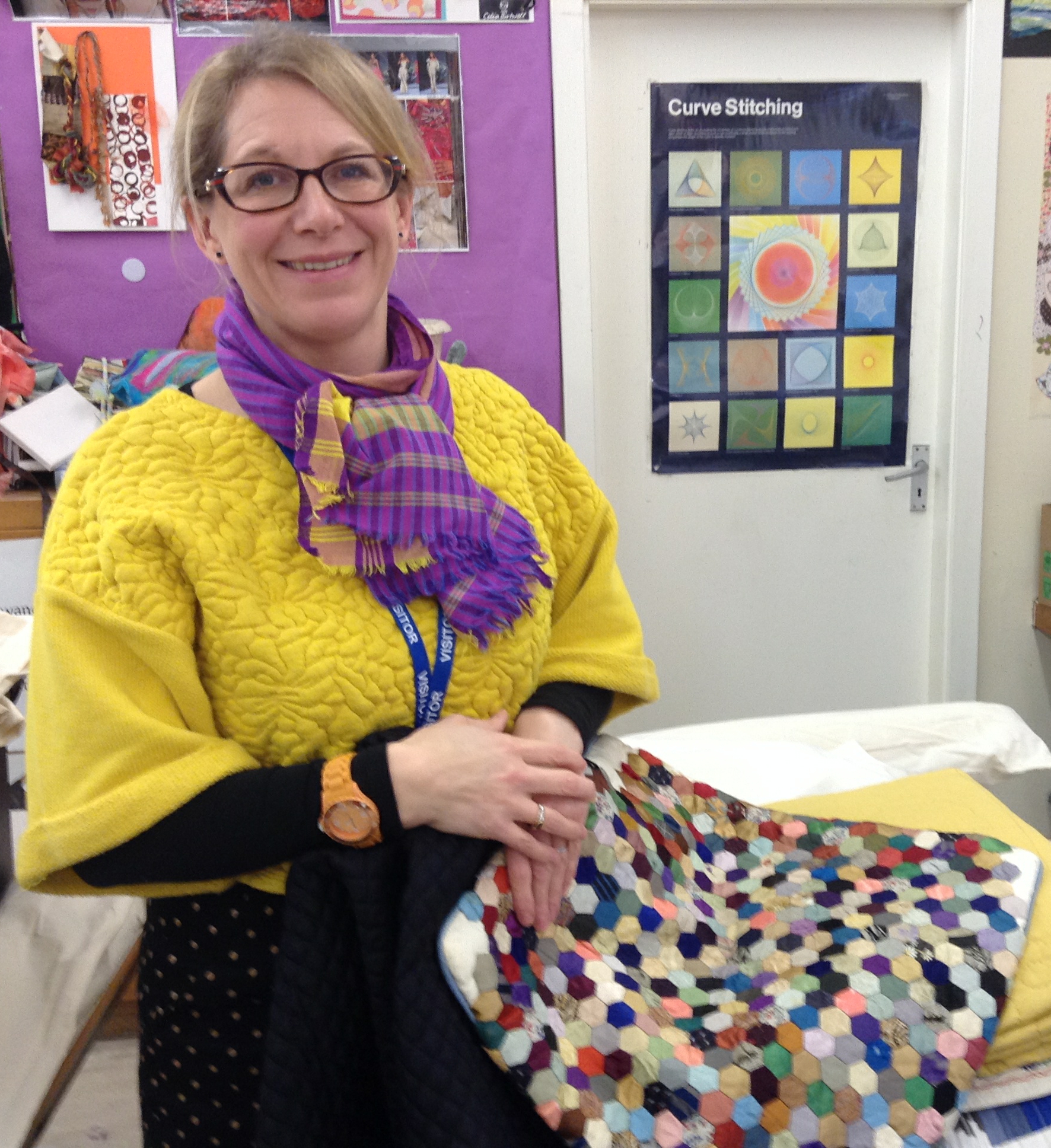 She very kindly brought in superb historical examples from York Quilt Museum and some of her own quilts using a whole host of materials such as recycled shirts and jeans.
The students also had the opportunity to try some hexagonal quilting which they enjoyed but found very time consuming.