National mathematical success for Upton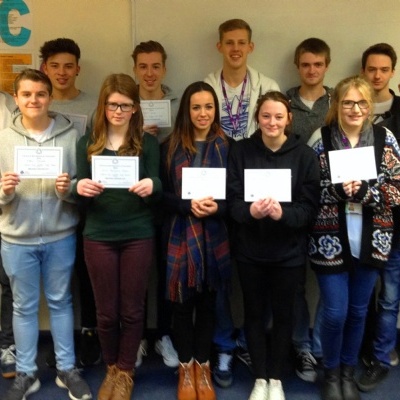 Our students have achieved 14 awards in the UKMT Senior Maths Challenge out of 81,000 entrants.
Our students achieved 1 Gold, 6 Silver and 7 Bronze awards in the UKMT Senior Maths Challenge 2014. Over 81,000 students from across the UK returned scripts for the Senior Maths Challenge, with the top 10% receiving gold awards, the next 20% silver and the next 30% bronze.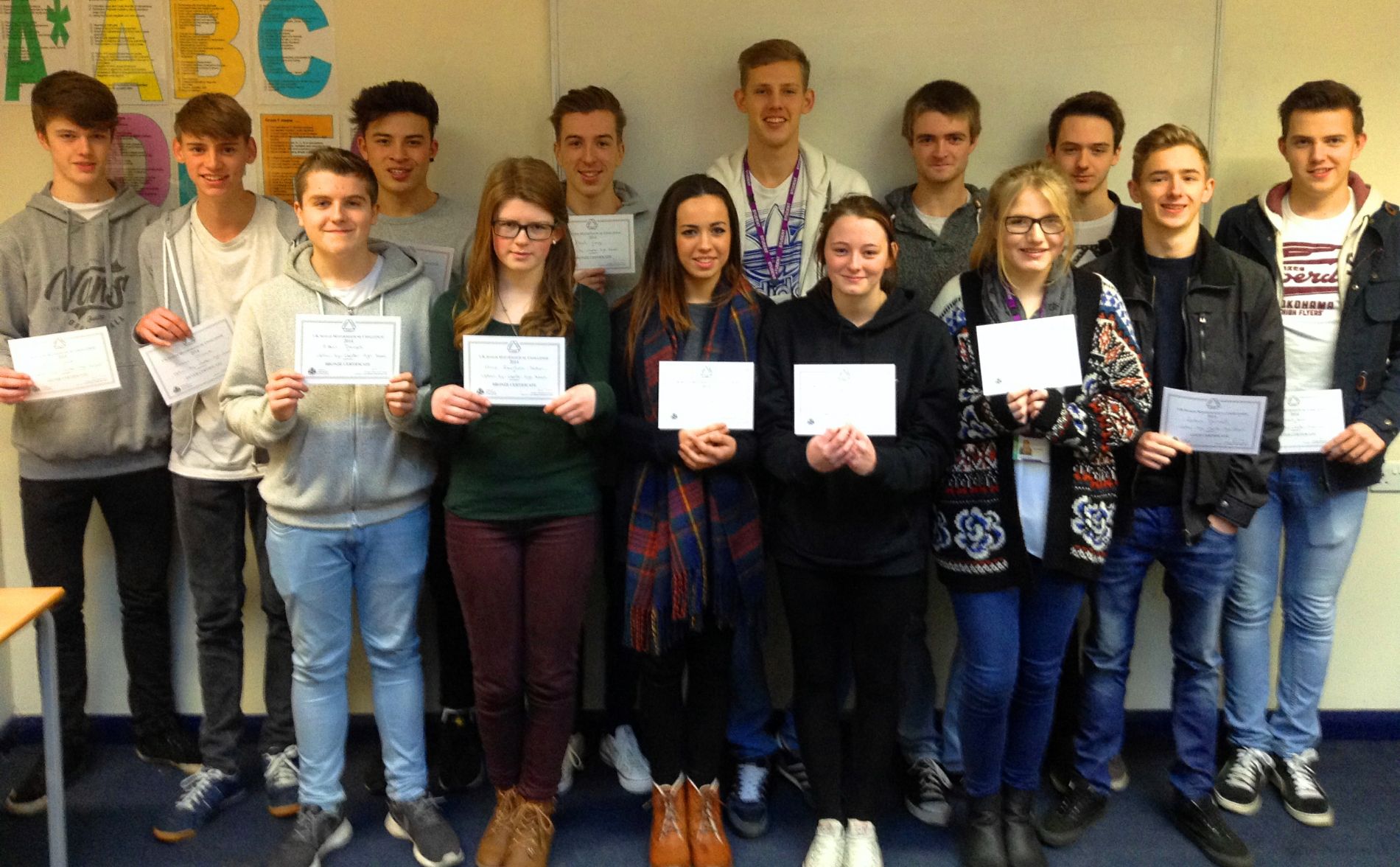 Joshua Darwell (Year 13) not only achieved a Gold award but scored amongst the top 4000 students nationally and qualified for the follow-on competition the Senior Kangaroo.
The Senior Maths Challenge is run by the UK Mathematics Trust and aimed at students in Year 13 and below.
Mr Biard, Head of Mathematics, said "I am delighted for our students. They have demonstrated how well they can apply their mathematical knowledge to solve some very challenging problems."
Gold: Joshua Darwell
Silver: Hannah Amesbury, Ewan Cook, Dominic Hadley, James Oliver, Marcus Pindard-Baden, Daniel Stroud.
Bronze: Ethan Davies, Andreas Dobson, Anna Geertsma-Dolton, Katie Johnson, Elliot Long, Laura Wiggins, Steven Young.