Accelerated Reader Information for Parents
The Accelerated Reader Scheme is now underway at our school. Accelerated Reader is a computer program that helps teachers manage and monitor children's independent reading practice.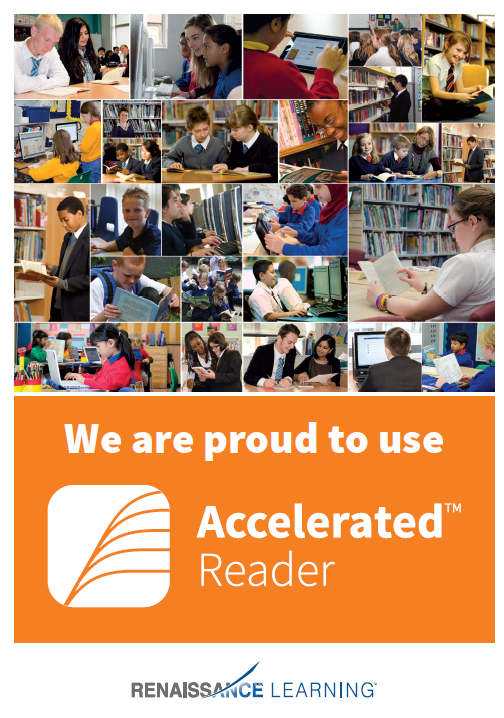 Every student is helped to choose a book at their own level and they read it at their own pace. When finished, students take a short quiz on a computer. (Passing the quiz is an indication that they understood what was read.) Accelerated Reader gives both children and teachers feedback based on the quiz results. The teacher can then use the results to help set targets and direct ongoing reading practice.
The main benefit of taking part in the Accelerated Reader scheme is that, with as little as 20 minutes reading per day, your child's reading age can increase at twice their chronological development. Therefore in one year, your child can increase their reading age by two years.
Please help us to ensure that your child gains the full benefits of this scheme by supervising their reading. Twenty minutes of reading can be an enjoyable experience and it can make a huge difference.
You can view your child's reading history and progress by clicking here and using their username and password.
All students involved have been informed of their Accelerated Reader score and have been supported in selecting a book at an appropriate level. If you would like to help them select another book at their level, please visit the Accelerated Reader Book finder catalogue at: www.arbookfind.co.uk