Admissions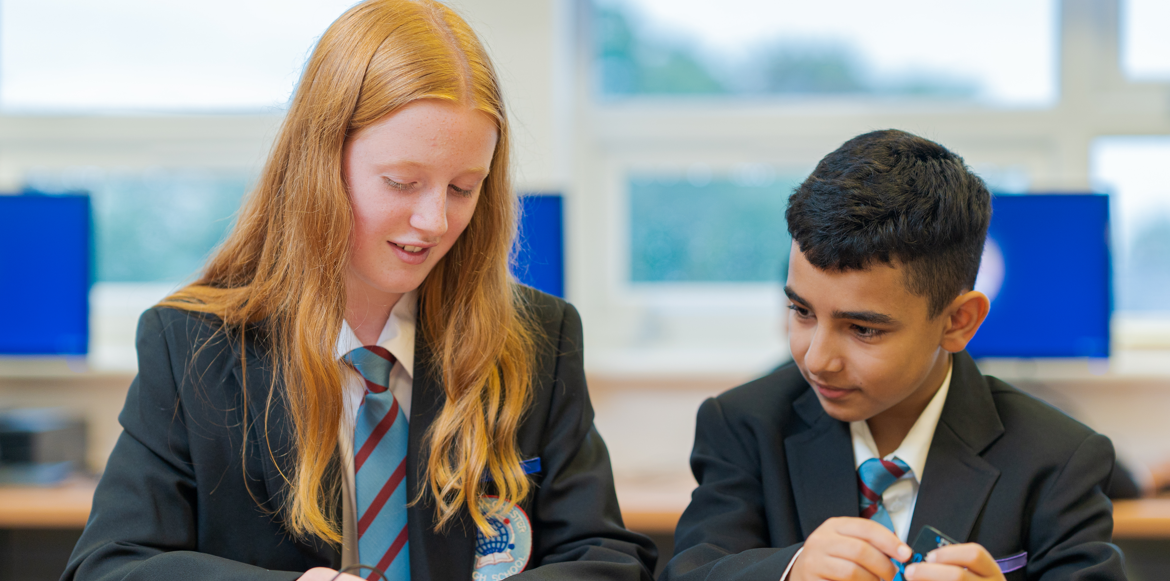 Choosing a secondary school is a very important process for parents and children alike. At Upton-by-Chester High School we host an Open Evening during late September where we share all about our school. We also host opportunities to visit the school site throughout the school day. Please follow the link here to book a visit.
We hope our website, together with our Prospectus and Virtual Open Evening, will give you any further information that you need to make your decision.
ADMISSION POLICY
Upton-by-Chester High School is a foundation school. Admission arrangements for Year 6 learners moving into Year 7 are conducted, on our behalf, by Cheshire West and Chester. Prospective parents must follow their identified procedures when applying for places for new intakes. Details of how to apply are shown below.
ADMISSION TO YEAR SEVEN AT NORMAL TRANSFER FROM YEAR 6
The standard admission number to Year 7 is 280, however in accordance with section 1.4 of the school's admission code, with direction from the school the Local Authority over-allocates places to 310 to maximise the number of on time applicants to secure a place. This is based on historical trends relating to the number of declines usually received following national offer day. In this circumstance, the school will not be re-allocating any places until they have fallen below the agreed admission number (280).
Applications are made to the LEA by 31st October in the preceding year of entry and details of the procedures can be found on the following link.
Appeals to this process are managed by the LEA, further information on appeals can be found on the following link.
We have very close working links with our partner schools and others in the area to ensure that the transition from primary to secondary school is as smooth and effective as possible. There are many opportunities in the summer months preceding entry where new students are able to get used to the feel and rhythms of the school. Open Evenings are held at the end of September and June each year but parents and students are welcome to visit the school at other times too. Please contact us should you wish to visit us.
IN YEAR ADMISSIONS
If you would like to apply for an In Year Transfer to our school , please complete an In Year Transfer application via the Local Authority on the following link: In Year Transfer Application
APPEALS
If you believe that you have sufficient grounds on which to appeal against the decision not to admit your child you can submit an appeal form which is available from the school website under the Admissions page Appeal Form or you can request it from the school office. You will need to submit your appeal to school within 20 days.