Hall System
From the moment they enter the school, learners are allocated to one of five halls: Maathai, Wood, Yunus, Mendes or Yousafzai.
Halls have been named after inspirational leaders who have made a difference to people's lives. The underlying principles they exemplify link strongly with our vision and ethos of high aspirations, global enterprise and building in young people the skills and confidence to take action and have impact on the world – Learning to shape the future.
The Halls split the school into 5 smaller ones and each Hall community is made up of two forms from each year group. Hall communities are led by the Learner Leadership Team supported by the Halls Leader.
There is a culture of older learners looking after younger ones within their hall and there are hall activities and competitions so that everyone can get involved.
Hall events take place throughout the academic year and the programme is currently being developed for the rest of this academic year.
Mr M. Oakley is the Director of Key Stage Three and has oversight of the Halls system working with Miss M. Noel (Cover Supervisor and Halls Leader).
Maathai Hall (Purple ribbon)
Wangari Maathai set up The Green Belt movement in Kenya. While away in the US studying, she was unaware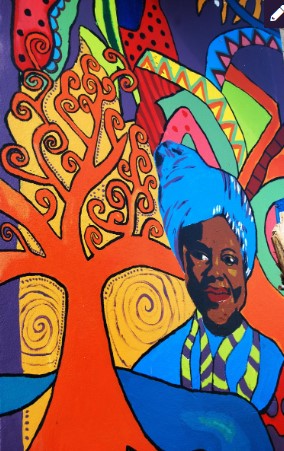 of the environmental damage going on in her beloved Kenya. On her return, she was shocked by the loss of forests, the impoverished soils and the communities struggling to survive with failing crops, no firewood and animals dying. Her response was to mobilise the women of these communities to plant and care for trees and, in doing so, to create futures for themselves. The trees brought shade to benefit plants, animals and people, reduced soil erosion and provided a manageable resource for wood for cooking fires. Communities were able to rebuild from the brink of disaster and achieve sustainability.Maathai was the first African woman to hold a professorship at the University of Nairobi and, in 2004, the first African woman to win the Nobel Peace Prize.
Mendes Hall (Green ribbon)
Chico Mendes was a Brazilian rubber tapper, one of a social underclass who were traditionally denied an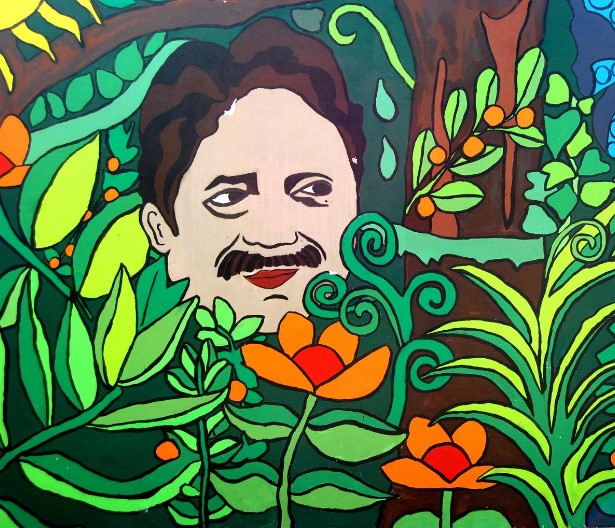 education and paid very low wages. He educated himself and became a union leader, campaigning for the rights of his fellow workers but also campaigning to protect the rain forest from destruction. He recognised the ecological importance of the forest and he fought against the ranchers who wished to clear forest with slash and burn techniques in order to create grazing land for cattle. He won environmental awards, but he came to realise that his life was endangered by his success. In 1988, he was tragically assassinated by ranchers, gunned down outside his own home. Mendes was an inspiration to many people and his work continues.
Wood Hall (Yellow Ribbon)
John Wood gave up a high powered job with Microsoft to devote his life to building schools and libraries for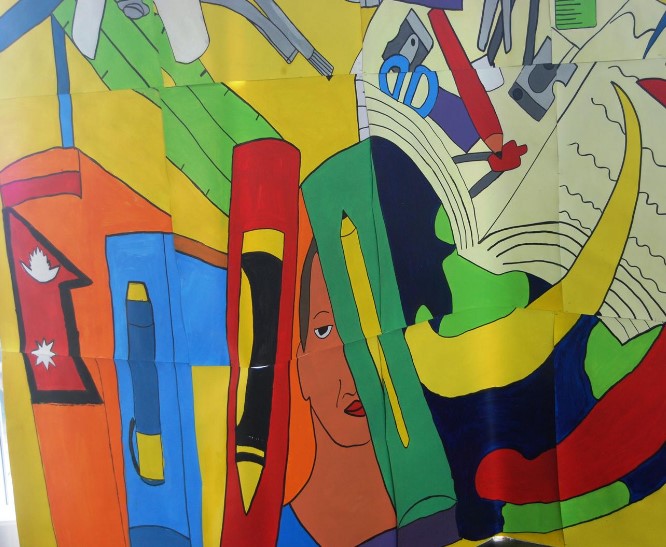 children in the developing world. It began in Nepal where he witnessed the impoverished village facilities while on a trekking holiday. A year later, he returned to the same village with 3000 books carried by a train of mules and shortly afterwards he abandoned his career and lifestyle to set up the charity, Room to Read, an organisation that now provides education and particularly scholarships for girls in several countries.
Yousafzai Hall (Blue ribbon)
Malala Yousafzai was born in the Swat district of north-western Pakistan, where her father was a school owner
and was active in educational issues. After having blogged for the BBC since 2009 about her experiences during the Taliban's growing influence in the region, in 2012 the Taliban attempted to assassinate Malala Yousafzai on the bus home from school. She survived, but underwent several operations in the UK, where she lives today.
Malala is recognised as an activist for female education and is the youngest Nobel Peace Prize laureate with hopes that one day, that 'every child gets an education'. In 2017 she began her studies of Philosophy, Politics and Economics at Oxford University.
Yunus Hall (Red ribbon)
Mohammad Yunus was a university professor in Bangladesh. While on a field trip with students, he talked with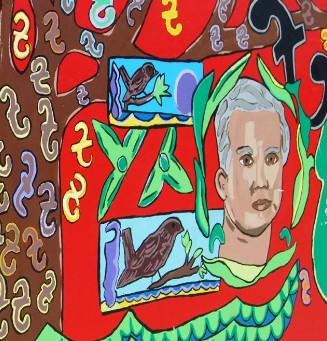 craftswomen making bamboo stools and found that they could hardly afford to live because of the demands made by money-lenders. He bought up the debts and freed them from the grip of unscrupulous racketeers and, within a year, they all found a way to pay him back, as they were then able to enjoy the full profit of their industry. Yunus went on to set up the Grameen Bank to finance small business and to help people to achieve economic stability. He was awarded the Nobel Peace Prize in 2006.