Key Stage 4
Year 10 and 11 Learning Journey
In Key Stage 4, Learners can study GCSE Design Technology through Product Design or Textiles Design through the Eduqas exam board. This course encompasses all materials and enables learners to develop a knowledge and understanding of all.
Design and Technology – WJEC Eduqas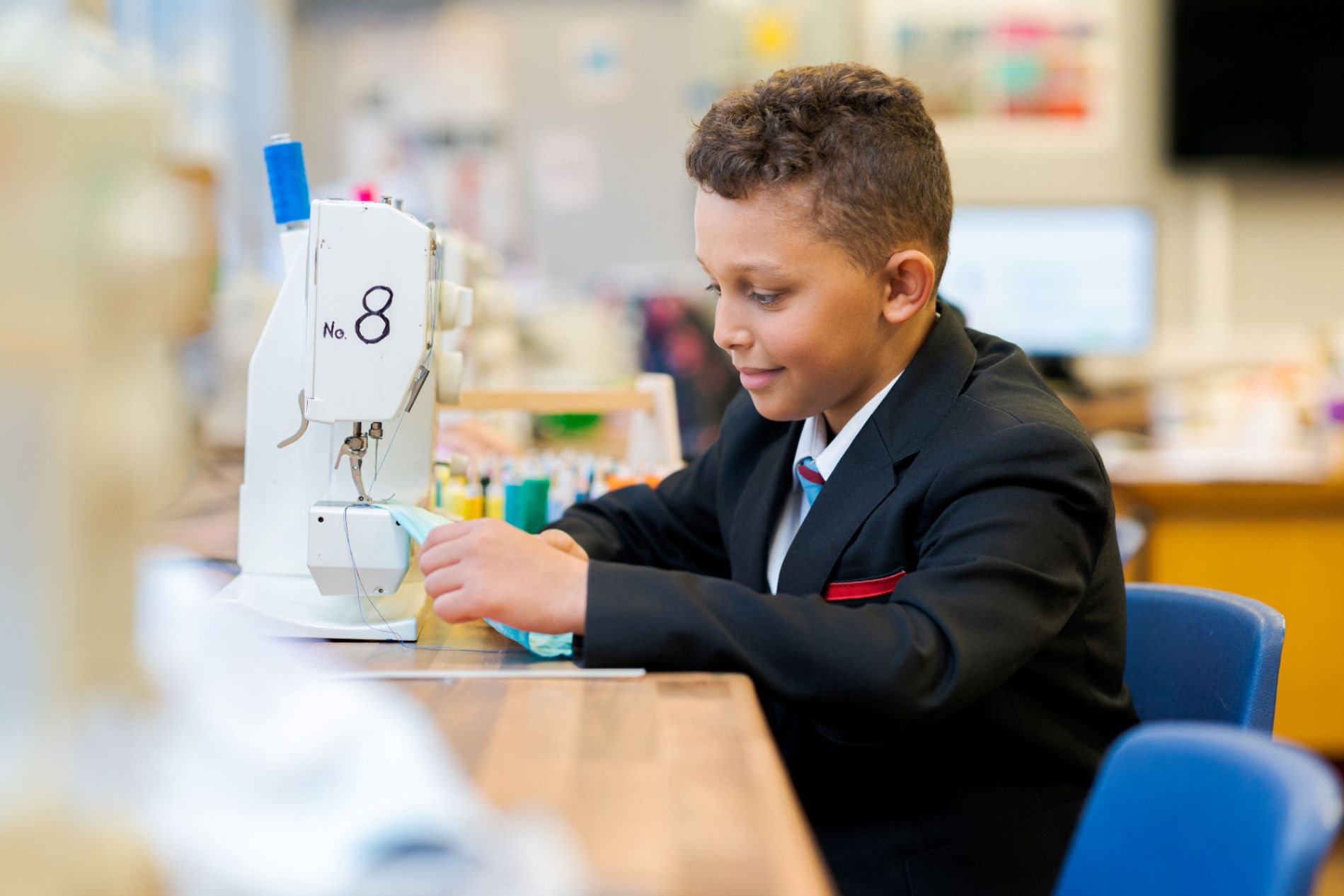 https://www.eduqas.co.uk/qualifications/design-and-technology-gcse/
This course will prepare learners to become creative and critical thinkers, developing skills to design and deliver prototypes that solve real and relevant problems.
Students will develop and understanding of:
The concepts of innovation and iterative design

The process of "explore > create > evaluate"
Students begin their GCSE study of Design and Technology in Year 9 where they will cover the following components:
Developing a range of practical skills
Applying design knowledge
Looking at STEM subjects and their interaction with Design Technology
Undertaking trips to industries
Exploring the manufacturing world.
Investigating and working with smart and modern materials
Looking at new and upcoming technologies
Researching and analysing designers old and new.
Assessment
Year 10 is the building ground for Year 11. In Year 11, students will be expected to sit a written exam and complete one task (NEA) set by the exam board.
­­Unit 1

Design and Technology in the 21st Century.

Written examination: 2 hours

External Assessment

50%
Unit 2

This is internally assessed and consists of a task set by the exam board. Students complete a detailed portfolio and make a prototype of their final design.

Controlled Assessment (NEA)

50%
Component 1 – Design and Technology in the 21st century written exam accounts for 50% of the total marks in the Eduqas Design Technology GCSE. The two hour exam will consist of a mixture of short answer, structured and extended writing questions.
The paper is divided into two sections.
Section A will assess the core knowledge and understanding. All questions must be answered.
Section B will include questions that will assess in-depth knowledge and understanding. Only ONE question will need to be answered in this section.
Component 2 – The non – examined assessment (NEA) is a design and make task also worth 50% of the marks for the GCSE qualification in Design Technology. It is an opportunity to demonstrate the skills, knowledge and understanding learned. This is presented in a portfolio of evidence to show the design journey from contextual challenge to finished prototype product.
Grading
https://www.gov.uk/government/publications/grade-descriptors-for-gcses-graded-9-to-1/design-technology-grade-descriptors-for-gcses-graded-9-to-1
Resources
http://resource.download.wjec.co.uk.s3.amazonaws.com/vtc/2016-17/16-17_1-4/website/index.html