Organisation of the Curriculum
The curriculum of the school reflects the demands of the National Curriculum. It is designed in order to provide all learners with a broad, balanced education relevant to their needs both now and in the future.
The school operates a two weekly timetable cycle based upon 50 hours of lessons per fortnight.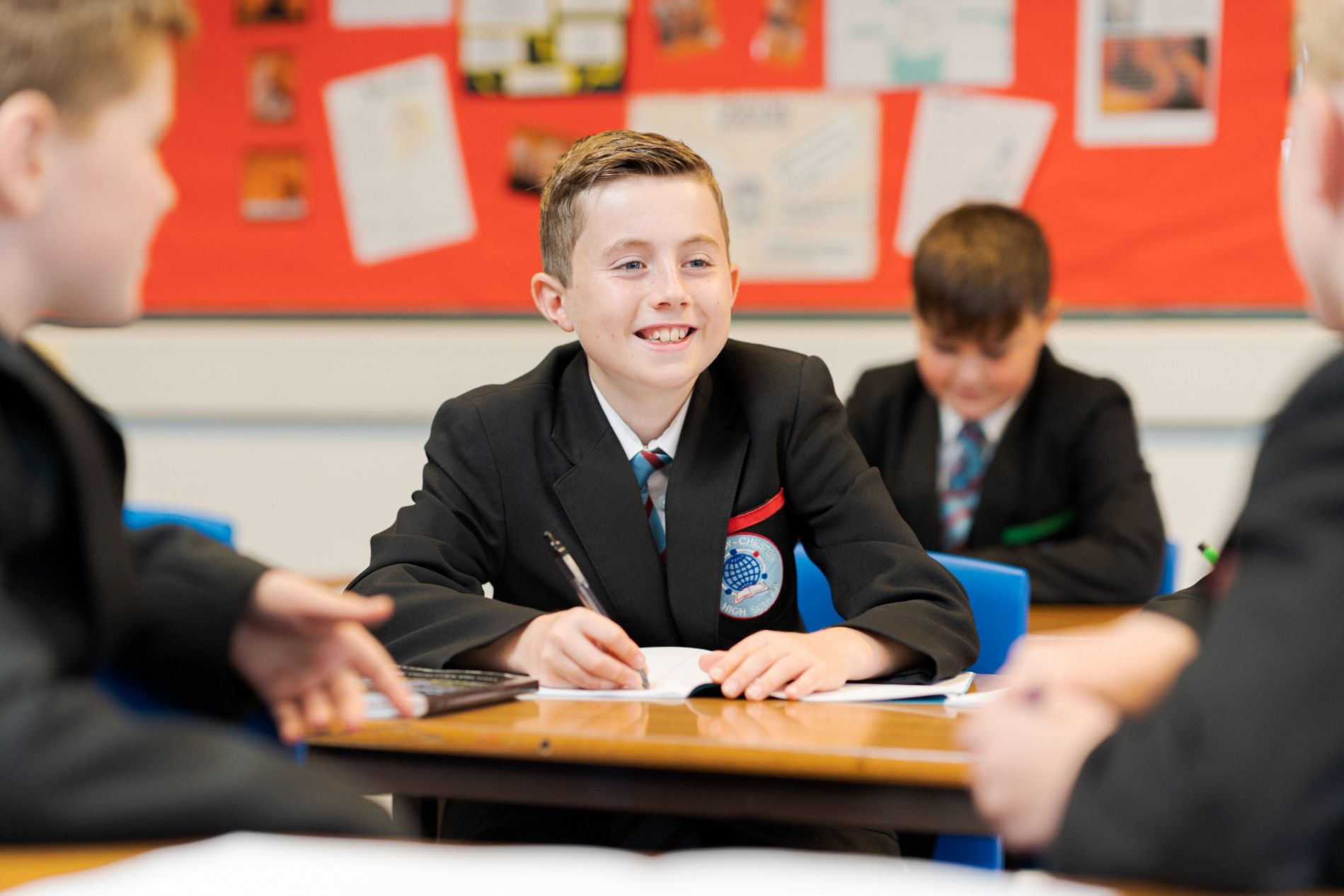 "The curriculum is well balanced and challenges students to achieve well in all areas of learning."
Ofsted May 2015
The Journey from Year 7 to Year 13.
Whilst traditionally the journey between Key Stage Three to Five is viewed as three separate key stages we view the learning journey as more of a continuum in which learners constantly build on their knowledge skills and understanding from the prior stage of their journey.
Year 7 – 9
In Year 7 – 9 learners follow a common curriculum, which builds on their knowledge, skills and understanding from Primary School. We allocate time to subjects to ensure that learners can study each area in greater depth. This is shown below.
Number of periods per fortnight (1 hour lessons)

Subjects

Year 7

Year 8

Year 9

English

7

7

8

Maths

7

7

8

Science

6

6

6

Geography

3

4

3

History

3

4

3

Religious Studies

2

3

2

Computer Science

2

2

3

French or Spanish

4

4

4

PSHE (Personal and Social and Health Education)

1

1

1

Design Technology inc Food and Textiles

4

4

4

Art

3

2

2 (Inc Photography)

Performing Arts (Music and Drama )

4

2

2

Physical Education

4

4

4
All learners will also receive a Careers Education programme. Please see this area of the website for more details. https://www.uptonhigh.co.uk/page/?title=Careers&pid=102
Year 10 – 11
In this phase of the learning journey we are building on the knowledge, skills and understanding of the previous phases of learning.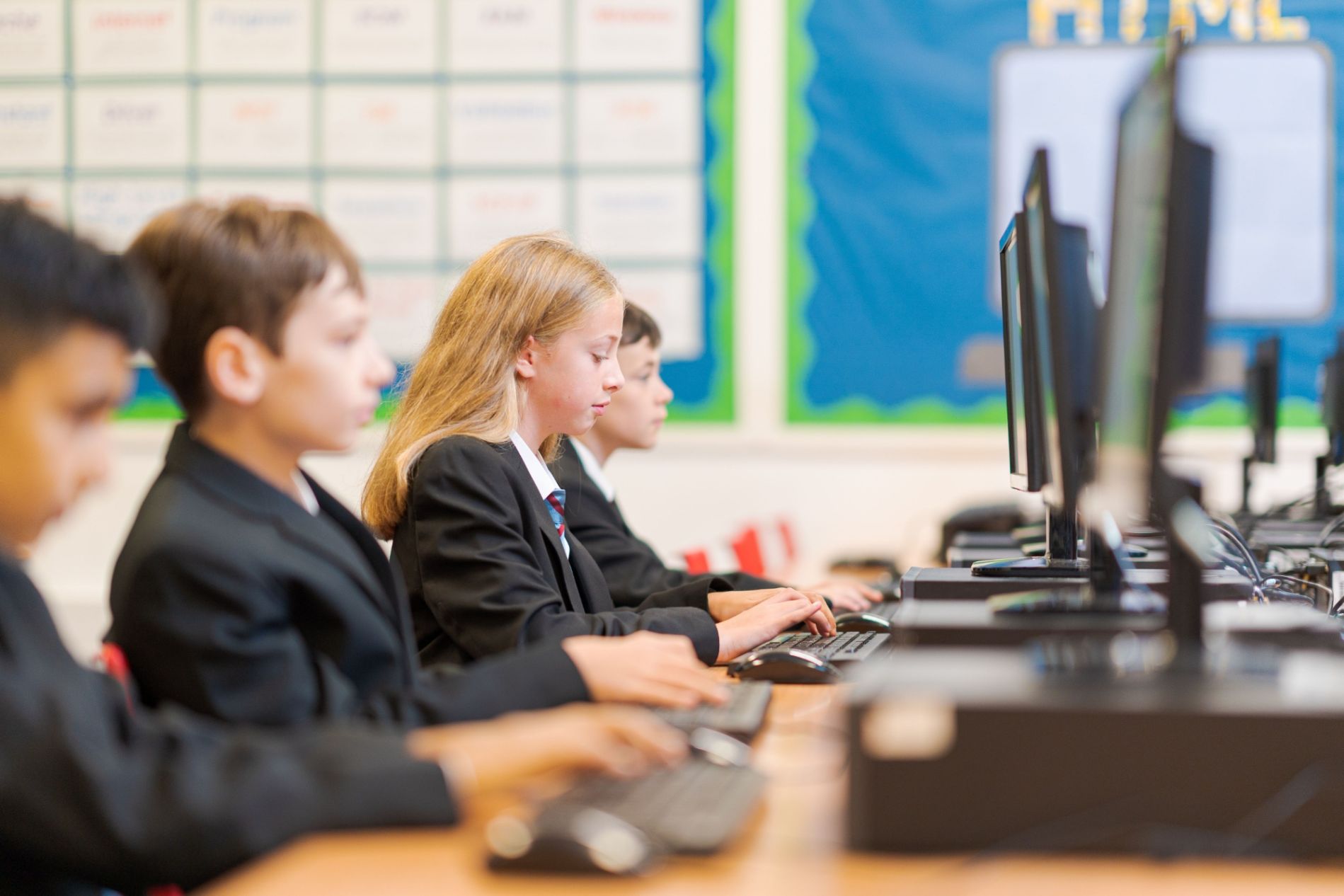 We offer a wide range of courses at GCSE and Level 2. This means that learners are able to pursue their interests from Year 7 – 9 through Year 10 and 11. At key stage 4 learners will normally study a foreign language and a humanities subject. The curriculum is organised as follows:
Number of periods per fortnight (1 hour lessons)

Subject

Year 10

Year 11

English (Lang and Lit)

9

9

Mathematics

8

8

Science

9

9

PSHE

1

1

Religious Studies (Core)

1

1

Physical Education

2

2

History or Geography

5

5

French or Spanish

5

5

Two further option subjects from the list below (5 lessons each subject)

Animal Care

Art and Design

Business Studies

Computer Science

Food

French

Drama

Dance

Geography

Health & Social Care

History

Information Technology

Design Technology (incl. Textiles)

Media Studies

Music

Philosophy & Ethics

Photography

Physical Education

Spanish

Triple Science

10

10
Some learners may not participate in one of the above options as they may require additional mathematics and / or English support. This would be in the form of Study+ replacing one of the above options.
Our curriculum also covers the following in an age-appropriate and sequenced way, commensurate with learners' levels of maturity.
Relationships and sex education, and health education (secondary schools)

Spiritual, moral, social and cultural development

British values

Careers guidance
Year 12 and beyond…
Further details of the schools Sixth Form curriculum can be found in the Sixth Form section of the school website.