PTA
As parents, you are automatically members of the Upton Parent Teacher Association.
The main objective of the "Association" is to advance the education of the pupils by assisting in the provision of facilities and activities not normally provided by the Local Authority.
The association hosts a number of events each year for which it needs volunteer help. You will find a warm welcome at all our committee meetings which plan these events and decide how to spend the money we raise. If you cannot attend the meeting, you can volunteer help at any of our events by using the contacts link.
PTA Golf Evening 24th September 2021 - book your place here: Upton High PTA Golf Tournament Registration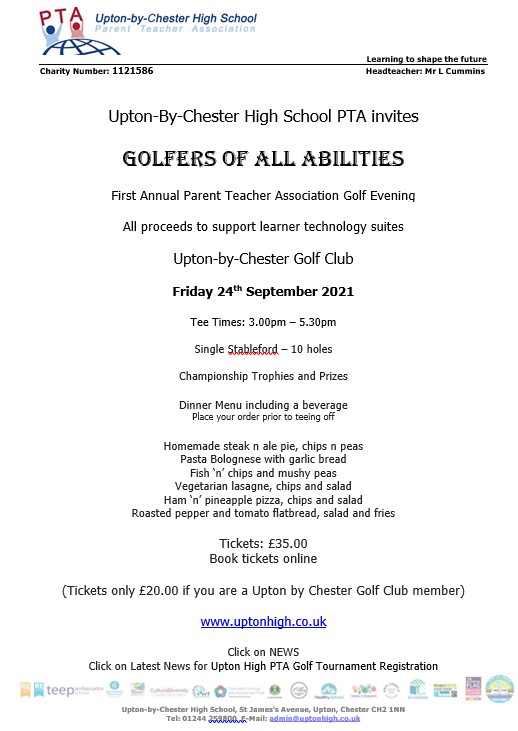 Examples of resources previously provided or part-funded by the PTA
The Multi-Use Games Area
Food Technology equipment
Maathai garden
Control saw for DT
RS equipment
Music tuition
Art equipment
Physics and Biology equipment
Drama trip to the Shakespeare Festival
Help to fund resources for the International Learning Hub
Interactive whiteboard
Supported the Global Challenge