What Our Learners Say
At Upton-by-Chester High School we believe our learners are our greatest Ambassadors.
Anna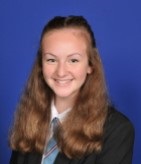 I really enjoy my time at Upton High because the lessons are interesting. There are many opportunities to take part in extra-curricular activities. I enjoy being a member of our school Choir, participating in the yearly Christmas and Summer concerts. I have joined sports clubs such as dance, netball, rounders and athletics.
I am also pleased with the international opportunities I have been able to be a part of. I have had a role in working with schools in other countries such as Sri Lanka, and have worked closely with the Shostakovich School in St. Petersburg, Russia.
I have achieved the Silver Student Leadership Accreditation after completing my Bronze award and am now working towards the Gold accreditation.
Toby
I settled very quickly at Upton High and I feel that teachers are encouraging and passionate about their subject. I am now in Year 11 and am a Senior Prefect. I am looking forward to develop my leadership skills further ahead of entering the sixth form.
I am grateful for all the opportunities the school has offered me so far.
Over the last couple of years, I have attended some of the after school clubs, my favourite being the badminton club.
The school offers a wide array of experiences and educational visits. I went to Florida with the Science department this summer and this has definitely been inspiring. I particularly enjoyed visiting NASA.
Ella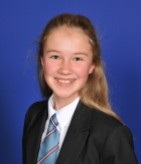 Throughout my four years at Upton High, I have been presented with countless amazing opportunities. I have been involved in visits with the Music Department and I travelled to Rome with Philosophy and Ethics in 2020. I am an active member of the Eco-Schools Action Team and have contributed to the school gaining the British Council International award. I have worked with the local council and in year 8 was invited to the Salters Festival of Chemistry. I think Upton High is a fantastic place to learn and get involved with all kinds of activities.